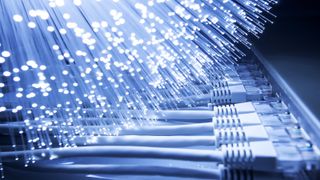 A decade after it was first announced and the NBN rollout has been declared complete, so the vast majority of Australians now have access to the National Broadband Network in some form.
Here, we'll drill down on the best NBN plans currently on offer, whether you're looking for the most affordable option, the highest speeds or the best overall value. Click the links below to jump ahead to the speed you're after:
Current NBN deals
We've detailed our plan recommendations below, but before we get into that, we want to highlight some great deals that are currently available on NBN plans:
Best NBN plans
We've compared all NBN plans currently available and picked the best plan for each speed tier below.
There are a couple of caveats you should consider when it comes to the high-speed NBN 250 or NBN 1000 plans. These tiers are only available on two types of NBN connection – fibre-to-the-premises (FTTP) and hybrid fibre coaxial (HFC).
With NBN 1000 plans, while all FTTP connections can sign up for 1000Mbps, that speed will only work with a select subset of HFC installations – estimated to be roughly 7% of the total.
Best NBN 50 plan
The best option for most users
Best NBN 100 plan
Our top choice for multi-user households and those who want a bit more speed
Best NBN 250 plan
If you need ludicrous download speeds, this one's a goer
Best NBN 1000 plan
The fastest you can get, but only available in select locations
Best NBN plans: major telcos
If you're looking for an NBN plan from one of Australia's three major providers, these are our plan recommendations:
Best Telstra NBN plan
Best Optus NBN plan
Best TPG NBN plan
More NBN deals
NBN FAQ
NBN connection types: what you need to know
Australia's NBN was first proposed as a high-speed network of fibre-optic cable that would reach every home in the country. Following a change in government, that's not what we've ended up with, with the final rollout combining a mix of old and new technologies.
While the NBN is made up of a multi-technology mix, it's important to know that you don't have a choice in what technology is available to you. Different connection types have been built in different areas, so it's entirely dependent on where you live. Below, we lay out the connection types across the network, and what they mean.
Fibre-to-the-premises (FTTP)
FTTP is a fibre-optic line that runs directly to your home, and therefore is the best type of connection you can have. It requires a device to be installed in your home, and is what was originally intended for every household in Australia when the NBN was first announced.
Fibre-to-the-building (FTTB)
An FTTB connection is most commonly used for connecting apartment blocks and similar buildings to the NBN. In this instance, a fibre-optic line runs to the building's communications room, and existing technology such as copper wiring is used to connect each apartment from there.
Hybrid fibre coaxial (HFC)
An HFC connection uses existing pay TV (Foxtel) or cable network as the final connection to households. The HFC line will run from your home to the nearest available fibre node.
Fibre-to-the-curb (FTTC)
FTTC is when the fibre-optic cable extends a little closer to your home by connecting to a distribution unit located outside on the street. From there, it uses the copper phone line to run the last leg into your home.
Fibre-to-the-node (FTTN)
The majority of Australian households – around 4.7 million – are using FTTN technology. This connection type uses existing copper phone wire to make the final connection to the home from a central node in your neighbourhood. The distance of your home to the node will affect the average speeds you can reach, so if your home is more than 700m from the node, it's not advisable to choose an NBN 100 plan.
Fixed Wireless
Fixed Wireless connections are used to reach regional and remote areas. Homes in these areas will access the NBN from a transmission tower through an antenna installed on their roof.
Sky Muster satellite
The NBN's Sky Muster satellite technology is also used to reach regional and remote communities. It requires a satellite dish to be installed on the premises, to which the NBN is received through satellite.
Other factors to consider
It's important to note these recommendations do not take into consideration other factors which could make certain deals a better option for you. For instance, do you already have a Telstra or Optus mobile plan and home phone line? If so, sometimes combining them with their respective NBN plans could save you some money.
When applying for a new NBN deal, make sure you're not already signed up to a contract you can't get out of – most contracts are on 12 or 18 month terms, so it's important to contact your current provider before committing to anything else.
Another thing worth noting is some services may not be available in your area. If a particular deal seems good to you, head over to the provider's website to find out if it's available at your address.